How to dress for your body shape 
There is so much information out there about body shapes but how do you know which is right? 
I'm always being asked by people what body shape they are.  With most people I can tell them within seconds, after all I have been doing this for three decades now, however with just a few accurate measurements you can very quickly find out yourself.  Worthwhile doing, as less than one in three women correctly identify their primary body shape.  Which are you?
Just because you may be the same dress size as your friend it doesn't mean to say that if you both put on the same garment that you'll both look great wearing it. The factors which determine what really suits one person compared to another is based on 4 core measurements, namely your height, the width of your shoulders, waist and hips and a number of features, like the length of your neck, which are all relevant when it comes to defining your precise shape.
You are quite simply 'unique', so forget that label size (use it as a guide only) and start to think about what suits YOUR unique body shape.
It's a similar story for men and once again, understanding your shape is core to knowing which clothing styles will complement you.  The details for men are different yet the point remains the same. 
I have spent 30+ years in fashion dressing people according to their shape and transforming how they feel about themselves.  Such was my fascination in body shapes and giving only the very best advice to my clients, that in 2009 I even invested in a 3D body scanner.
Isn't that a bit excessive I hear you say, but no it wasn't.  Just like a top chef will know how to make a stunning meal from just a few yet key ingredients, I can say with confidence, that when I'm given a person's accurate measurements I can quickly create outfits that will look great on them, and more importantly, they'll feel great wearing.  That's the true value of my scanner which helped me develop accurate algorithms for my body shape calculator.  Which you can benefit from for free!  So, read on for more details.
To this day, I'm also proud of the fact I am the only fashion stylist globally who offers 3D body scanning as part of my services. 
"Understanding your shape is core to knowing which clothing styles will complement you.
The details for men are different, yet the point remains the same."
Now at this point I am not suggesting you go and buy a body scanner or even look for someone who owns one, but if you go to my website www.mysecretstylist.co.uk you can find out what shape you are in a matter of minutes.  You just need a tape measure.
Plus, as an added bonus, you get several weeks of free access to my new 24/7 online clothes shopping service, where you'll find clothes from all your favourite brands that will suit YOUR UNIQUE BODY.  It's like having a fashion store created just for YOU!
Just so you know, we don't ask for credit card details.  We just need your email so we can send you valuable styling tips.  You can easily unsubscribe to them if you no longer wish to stay connected (but why would you?)
Now, who is this Secret Stylist I hear you ask?  Shhh… yes it's me!
** Important Advice ** 
When you access My Secret Stylist for the first time, make sure you complete the Features section in your profile page.
By doing so, it will mean clothes that are selected for you will have gone through additional styling checks to make sure they suit your unique body shape.  It also unlocks more great tips, so don't forget.
It's all about creating balance and for women, that means the illusion of an hourglass shape
When people talk about having an hourglass shape, most of us think of having a slim body like Marilyn Monroe.  I'm going to tell you now that this is wrong.
A woman can have an hourglass shape no matter what her dress size is.  Also, if you don't have an hourglass shape you can create the illusion of one whether you are a wonderfully curvy lady or a very slender one.
It's all about knowing how to create balance by wearing the right garment styles for your natural body shape.
"Only 1 in 3 women correctly know their primary body shape.  Get this wrong and you're following all the wrong advice."
Yes, here I go again, talking about body shape.  But sorry ladies, that's what it all boils down to, so find out now at My Secret Stylist and then come back to this article and learn more about what best suits you.  It can seriously change the way you choose clothes forever.
Below I share some examples of what to wear according to your body shape.
Do you know your shape?  Are you sure?
Remember, only 'one in three' women know their primary body shape.  Get this wrong and you're following all the wrong advice.
The good news is you can find out quickly and for free using My Secret Stylist.  You just need a tape measure and ideally a friend to help with your shoulder circumference.  Here's the link:
Okay… now that you know your shape, here are some basic guidelines to follow for each of the six primary body shapes.  There are actually more than 4,000 body shapes for women alone, however they all stem from these six.
I've focused upon tips for Jackets and Tops.  Just a fraction of what I share during my consultations.
Jackets & Tops
Keep structure at your shoulder line and avoid a length that finishes at your hips.  Doing so exaggerates your pear shape and the opposite of what's needed.
Length: Choose shorter lengths. Jackets can be single or double-breasted (unless you have a big bust).  Styles with details around the collars are good options as are fitted details at the waist, to show off your waist definition.
Colour: Details, patterns and lighter colours draw the eyes' attention, creating an illusion of balance for a pear shape.  For best effect, wear darker bottoms than your top half. 
The same rules apply for tops as they do for jackets.  Accentuate your waist definition with fitted tops and those with detail at the waist (like ruching) which again, draws the eyes' attention to your slimmest point.
Jackets & Tops
Choose jacket styles that emphasize structure at the shoulder line, like set-in sleeves and which hang in a vertical line.  Avoid detail like collars at the neckline.
Length: Keep the jacket length in line with your hips.  If you want to wear a shorter length jacket, the bolero style is your go to option.
Colour: Choose darker, plain colours for your top half and keep to patterns and lighter colours on your bottom half.
For tops, styles with a princess seam (under your bust) are ideal for your shape.  Avoid bishop sleeves and any details which create volume around your tummy area.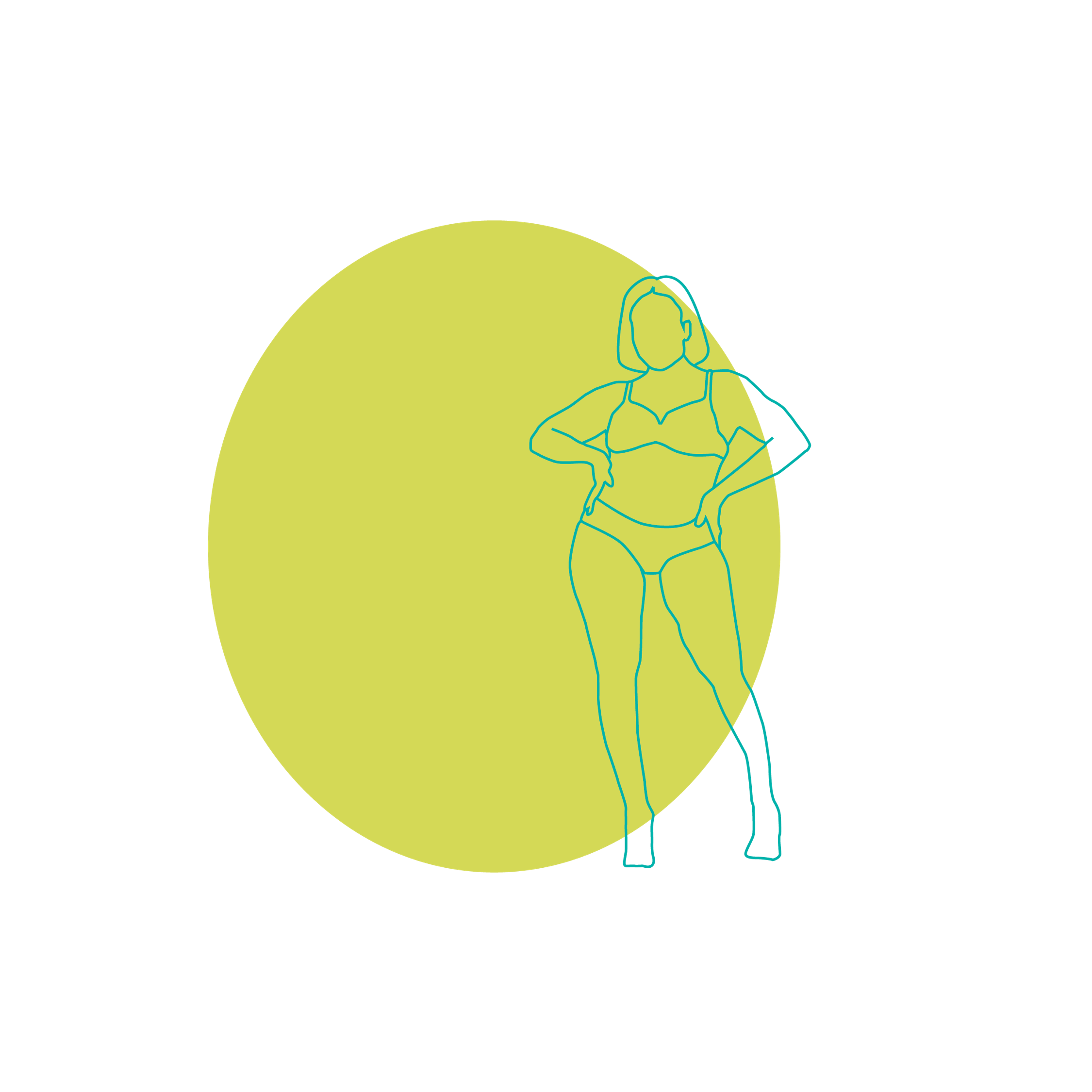 Jackets & Tops
You have the flexibility to create volume around your shoulder line, however if you do this make sure you also add volume at the hips.
Length: All options are available to you, just make sure that you keep your shoulders and hips in line and create waist definition.  For example, peplum jackets or long length fitted blazers are perfect for this.
Colour: You're lucky.  You can wear dark, light or patterned.   
Follow the same rules when choosing for tops.  Avoid loose fit and baggy tops as these will make you look boxy.
Jackets & Tops
Choose structure at your shoulder line (like set-in sleeves) and avoid embellishment (i.e. volume).
The objective is to create the illusion of a slimmer waist.  This can be achieved by using belts or choosing jackets and tops with seams or a band at the waistline.
Length: It's up to you.
Colour: Go for a contrasting belt, band or seam to create the look of a slimmer waist.
Make sure your tops are fitted, ideally with details (like ruching).  Avoid styles with an empire line as these will make you look boxy.
Jackets & Tops
For those of you who are lucky and already have an hourglass shape, you need to focus on following the lines of your body.  Choose fitted jackets with details at the shoulder line (but stick to set-in sleeves).
Length: It's up to you.  Just make sure if the jacket is longer, that you do not lose your waist definition.  Darts and belts work well over boxy ones.
Colour: There are no real rules for colour.  You should focus on your scale and if you like wearing patterns, choose accordingly (i.e. small patterns (less than an inch / 2.5cms) if you're petite or large patterns (more than 2 inches / 5 cms) if you're tall).
Choose tops which are fitted, like crossovers and wraps.
An Inverted Triangle shape
Jackets & Tops
Remember, you are aiming to create a balanced hourglass shape so make sure you don't accentuate your shoulder width.  For example, avoid puff sleeves and shoulder pads as these add volume.
One of the best styles for inverted triangle shape ladies, is the raglan sleeve, which is a sleeve that extends in one piece to the collar and runs the underarm to the collarbone.
Length: It's up to you, however make sure you opt for styles that provide visual interest at the hemline.  For example, through piping, detailing, tassels, lace or frills. Jackets or tops with a peplum style are also perfect for this shape.
Colour: By wearing darker colours on your top half, you will create the illusion of narrower shoulders.  Team this up with lighter colours on your bottom half and you'll look balanced.
For tops, choose broader straps rather than spaghetti straps.  Halter necks will also look great on you, as do looser fit tops.
Read more in this category
What clothes should I pack for my summer holiday? Here's my 'go to' summer suitcase capsule for a beach or pool holiday. Unless you are taking your...
read more